More than 50 specialists who will help you add value to your building
The PULSE Core team consists of more than 50 specialists who will help you add value to your building, as well as providing data-driven advice on how to optimise your building services. That's how you can make the most of your building day after day.
The bar is set high. You're responsible for a building that has to strike a perfect balance between sustainability, comfort and health. A building operated as smartly as possible, supported by prospective maintenance.
You want a building that responds to its users' every need, becoming like a home away from home. A building ready for a future full of new needs & wishes and approaches to work. Now, this is all at your fingertips. And you're not at it alone.
PULSE Core's team consists of more than 50 specialists who help make your building more valuable. PULSE CORE is our proprietary solution, developed in concert with several partners by about 20 specialists, ranging from product owner architects to programmers and testers. We also implement all project ourselves, as we have found this to be a key success factor. More than 15 PULSE specialists work on developing new projects and monitoring and supporting existing products full time. The real value lies in applying insights obtained by PULSE CORE, harnessing the combined knowledge and experience we have accumulated over the course of 100 years with more than 25 specialists in the fields of Sustainability, Comfort, Workspace and Asset Management. Our specialists will analyse data and optimise operations accordingly, so that you can get the best out of your building day after day.
Want to join us and build value for the future? Don't hesitate to contact us!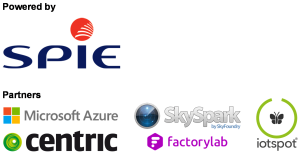 Every building is unique and organisations' ambitions differ as well. Do you want to get the basics right or do you like to build as much value as possible? PULSE Core has different service levels, so our service can be completely aligned with your ambitions. Discover together how we can make your ambitions come true? Please complete the form below and we will contact you right away.
Want to know more about PULSE Core and how we can help you build value? Leave a message by completing and submitting the form to the right.
Let's build value together!